we are a full service design agency
An effective design has the ability to talk to its audience and influence behavior. We create user experience driven designs that have the ability to create desired results.
We believe in honesty.
We believe in integrity.
We believe in commitment.
And, we believe in quality.
We believe in newness and the rush of fresh ideas but, we also believe in the stabilizing hand of experience. By now, we completely understand the array of processes, what works and what doesn't, for what media and in what form of expression. We also believe that our clients understand what they want and why and we discuss everything involved and spell out every little detail sans the jargon.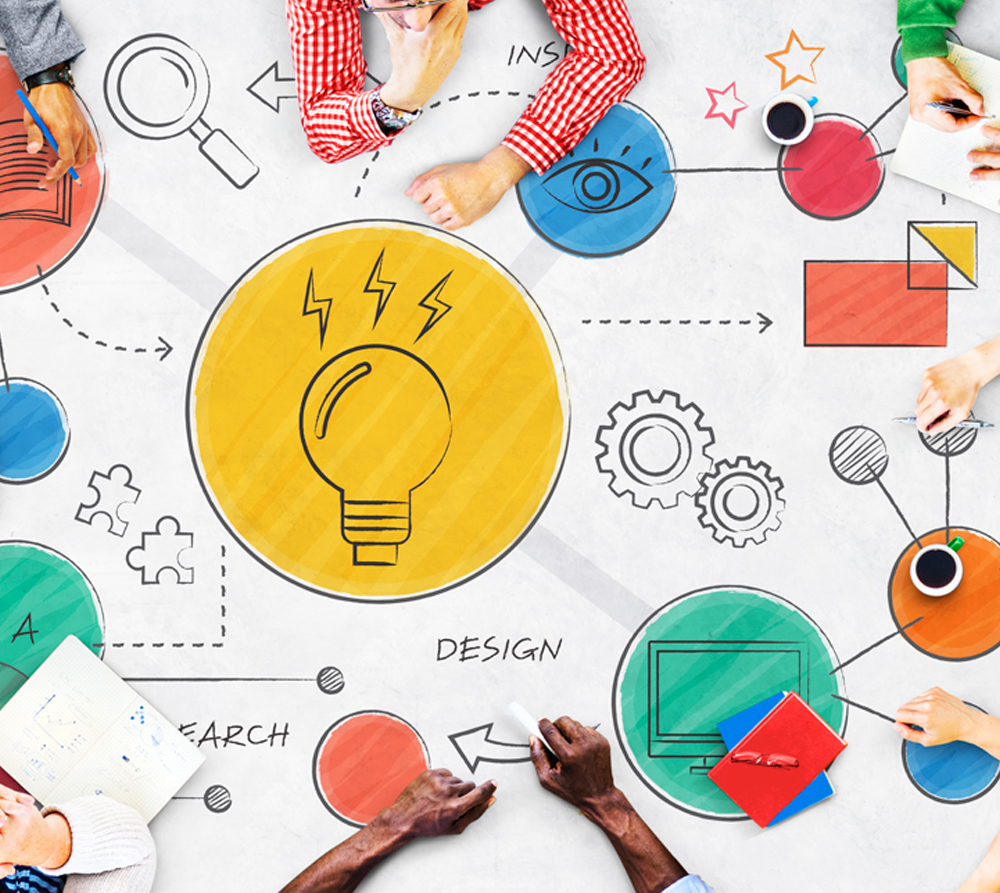 The process of designing is closely linked to listening to the client. One needs to internalize the brand conversation, imbibe the ethos and understand what needs to be conveyed, to whom and in what tone of voice. Words then transform into colors and shapes and space to give form to abstraction.
This in a nutshell, this is, at least our process of designing.
Brand Identity
Your brand is your recall value. Its not merely an identifying symbol, mark or logo, a name or word, but how you think and convey.

Print Design
Textbooks, Reports, Brochures, Training manuals, Flyers,  Standees, backdrops and Banners, Shop fronts and Signages – each has an identity of its own!
Web Design
Websites are an online extension of your brand. We create Responsive, SEO and social media ready state of the art websites. Call us to explore possibilities.
New Media Design
New ways to disseminate, new ways to think – flip books, interactive annual reports! Call us to explore this exciting new world!
Social Media Design
Want to take your message to your target audience? Social media design is a science in itself, a function of who they are and how they function. Don't take this one lightly! Talk to us.
Info-graphics
A way around tedious text, a life saver for visual learners, a picture talking a thousand words! For reports, websites and social media, static and animated, how did we ever do without these?
Content Design
We started writing by accident, we found out we did a great job of it, even if we say so ourselves! This one includes primary and secondary research if needed …
Editing and Translation
We work with very senior editors. We also translate from English-to-Hindi and Hindi-to-English! We do not engage translation bureaus or google translate!
Value Added Services
Damn good photographers are in close friends' circle, we know good printers, bespoke trophy, T-shirt, diary makers etc. If you have an idea, let's explore it!
for conversations
new and old!